Interviews and Crazy Goings On
Today, after being bored to sleep many times in meetings and tactical discussion groups, I received the taped interviews from Sparky for the replacement of Bang.

Most of the applicants were completely useless, they thought blowing themselves up by chucking the pin instead of the grenade and luckily surviving made them a Demolitions expert.

However there was one applicant who was better than the rest, this was actually quite easy to do, but he was far ahead of the others, his name was Boom. Boom had served in the battle on Geonosis at the beginning of the war and had been promoted because of it. This was no the most remarkable thing about him, he had been trained as a normal soldier, unlike the rest of Alpha Squad who were trained specially in their fields.

After many questions, and a photograph, he was selected and added to Alpha Squad.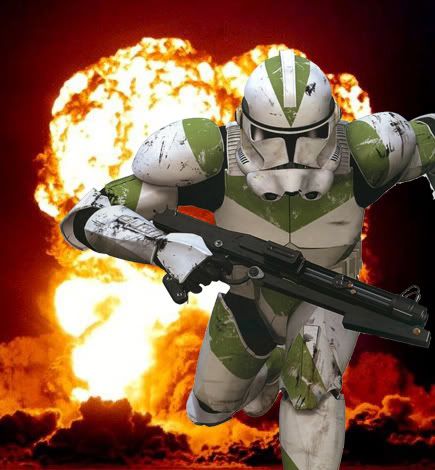 On another, different note, there have been many rumour about a high ranking official in the Republic Army leaking information to General Grievous.