The New Face of the Military
Over the past few weeks we have been looking for people to join the Republic Military, not as soldiers, but as mechanics, cleaners, and cooks. These people are obviously very important, but are often overlooked as they do not portray the challenging military life that people expect. The guys in the marketing department presented me with this poster to approve for promoting these vacancies.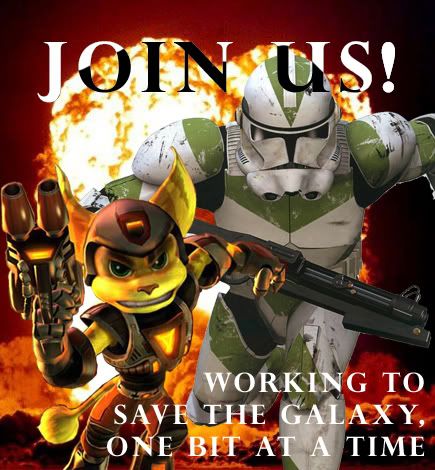 They said the use of this cat-like creature, "Ratchet," was to grab the attention of young people. However I want to see this in action before it is plastered around the streets.